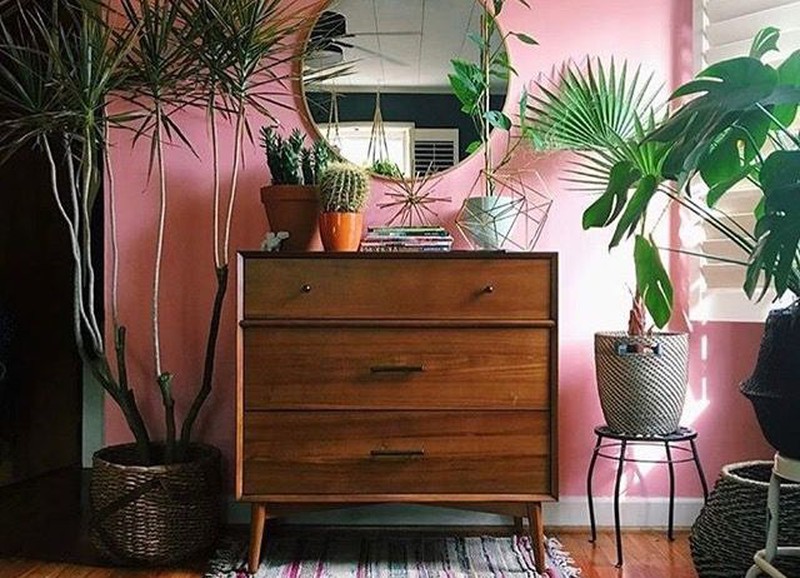 Get Tropical For Summer
The Beverly Hills Hotel's banana leaf wallpaper has been doing the rounds (or walls) for years on end. And although this print never gets old, it's time for a new type of tropicana. This time it's more sophisticated, more vintage and more in the details. Extensive use of rich dark greens and rattan furniture, mixed with real living and breathing plants is where it's at this time around.
We especially love throwing some bold colours in the mix, like an ocean blue or shocking pink - both of these are reminiscent of warm climates and look great with green. If you want to start off small, invest in an old botanical print of exotic plants and work your way up from there!


Source: The Glam Pad

Source: Saveur

Source: Petite Living

Source: House & Garden

Source: Mademoiselle Claudine

Source: The Jungalow

Source: Studio Lab Decor
Our favourites:
more...