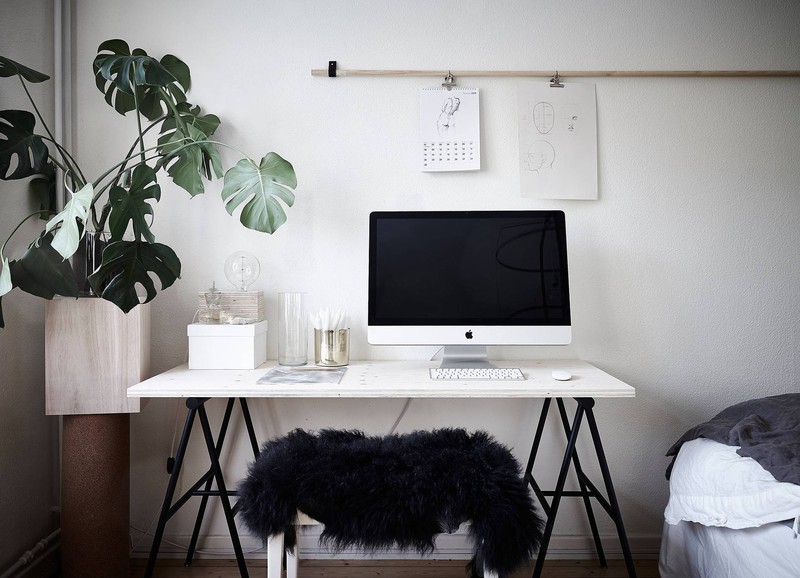 How to work from home like a girl boss
All the honeys who makin' money, throw your hands up at me!

If you're an independent lady working from home, have a look at these gorgeous home offices. Notice how feminine offices don't all have to be pink (although hey, nothing wrong with that!).

The key is to find a balance between leaving space for thought and adding enough clutter to keep you inspired. Depending on what your work habits are, you may want to have a clean work space to zen out, or maybe you're the fidgety type who gets a kick out of having little decorative elements around.

In any case, here are some free productivity tips:

Visualize your goals
How smart is this DIY wall calendar? No way you'll miss a deadline when you visualize your plans like this.



Source: Deco Crush
Look out the window
Looking away from the screen and out the window is a distraction with proven health benefits.



Source: Drea Chong
Surround yourself with plants
A Stanford study proved that surrounding yourself with greenery, whether it's outside or inside, can make you more creative and productive.



Source: West Elm
Take a walk
Taking breaks and getting up is extremely important for your work flow. If you have trouble focussing you might want to try the renowned "Pomodoro technique" in which you work for 25 minutes and then break for 5. Now, go have a cup of tea.



Source: Decoholic
Our favourites:
more...