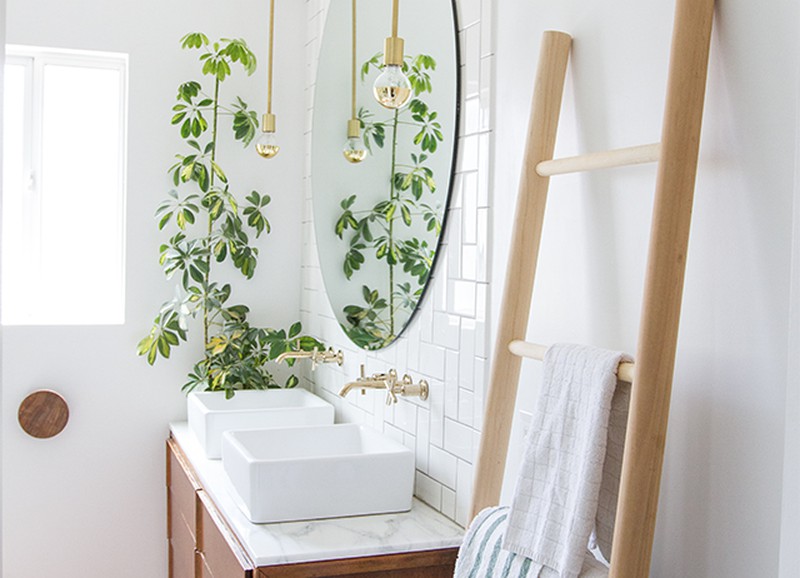 Up The Ladder Of Success!
A great British singer by the name of Gabrielle once sang:
I'm a superstitious girl,
I'm the worst in the world
Never walk under ladders,
I keep a rabbit's tail
Obviously Gabrielle owned one of these amazing ladders, as it's impossible to walk under them (or up them for that matter). The ladder as storage solution is not only genius, but incredibly stylish too. Anyone who hangs their towels on a ladder and uses vertical storage shows the world that a) ladders are not only for window cleaning and b) being superstitious makes one a great artist. What more could you ask for?


Source: Becki Owens

Source: Danielle Noce

Source: Fella Villas

Source: Naima Barcelona

Source: Sarah Sherman Samuel

Source: Homes In Colour

Source: New Darlings
Our favourites:
more...