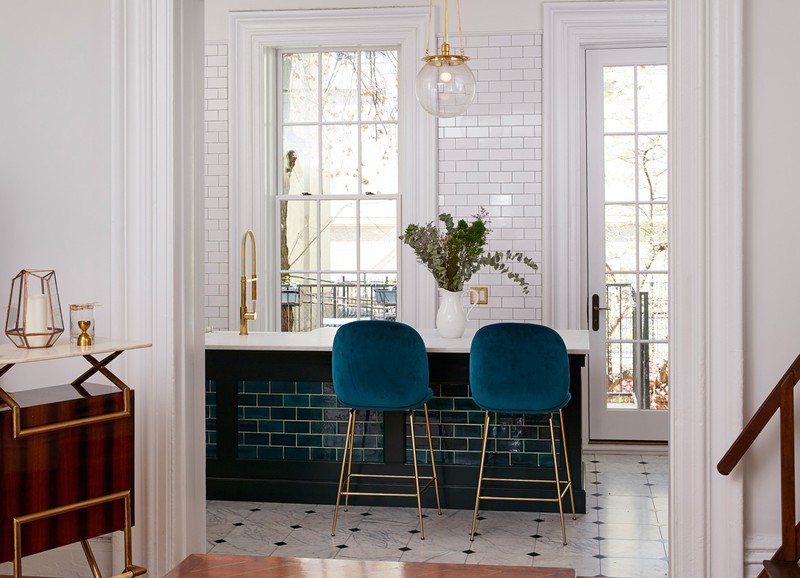 What's Cookin': Kitchen Tiles
Let's face it, who wouldn't want their own kitchen island? This little cube of counter is an always wanted addition to the cosiest room in the house. Perfect if you need extra space for that three course meal you're cooking up, or if you need some place to lean on while you watch your cake rising in the oven. A kitchen island becomes a lot more social when some barstools are added to it and the cook can entertain seated guests while cooking.
An island gives a home decorator the opportunity to create an extra look in the kitchen and spice up the recipe: you don't have to stick to the style of cabinets that line the wall, but instead opt for an accent colour or pattern. Our favourite? Tiled islands that throw some flavour in the mix!


Source: Apartment Therapy

Source: Kristina Lynne

Source: Pinterest

Source: Consort

Source: 79ideas

Source: The Foundation Blog

Source: Grant Davis Thompson
Our favourites:
more...