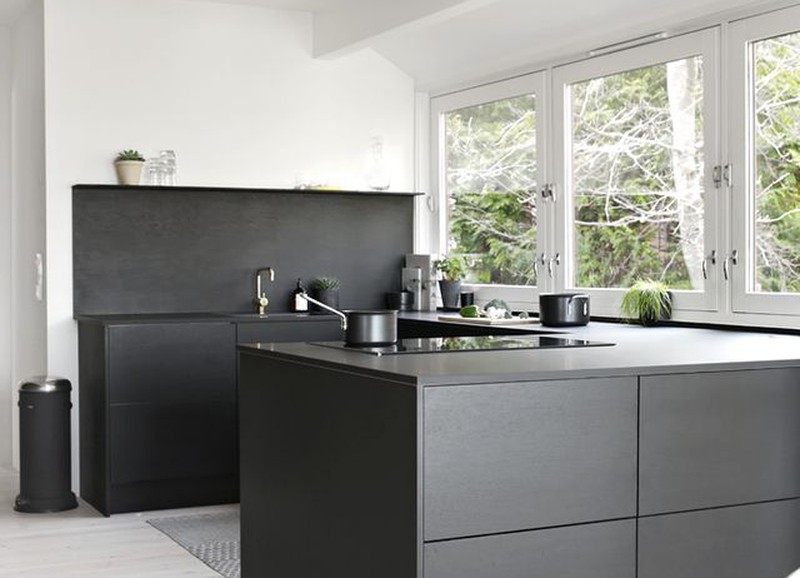 yay or nay: a black kitchen
Nowadays, there are so many different types of kitchens. You may not know what to choose. Once you've chosen your new kitchen, you're not done with making decisions; Do you want an electric hot plate or rather burners? wall cabinets or no wall cabinets? Do you want a striking oven or do you want it to be hidden in a cabinet? Besides the many style options there are also a lot of options for the colour. Neutral colours like white and grey or very bright colours like blue or red.

Have you ever thought about a black kitchen? We, at HomeDeco, love it! Take a look at these beautiful kitchens and decide for yourself! A black kitchen: yay or nay?


Source: Behance

Source: My Scandinavian Home

Source: Stylizimo blog

Source: Scandinavian lovesong
Our favourites:
more...